Artist in Residence: Amy Archer
DBG Information Centre
Artist Amy Archer is creating paintings based on what she sees in the botanic garden. Watch and chat and find out where in the garden you can see the original inspiration.
Chinese Resource Frontiers and Environmental Change in the Pacific, 1790s - 1920s
Wednesday 28 November, 12.10pm
Hocken Library
Members of the Friends of Dunedin Botanic Garden are invited to the Hocken Library to hear James Beattie speak on Chinese Resource Frontiers and Environmental Change.
Botanical Art & Illustration Exhibition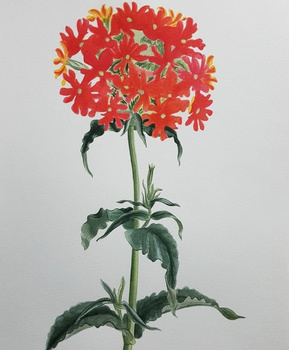 Olveston Historic Home, 42 Royal Terrace, Dunedin
Opening night: Friday 30 November 5.30-7.30 pm

View exhibition: Saturday, December 1st – Saturday, December 8th 2018,
Time: 10am to 4pm daily except for Saturday December 8th when viewing is from 10am to 2pm.
This exhibition highlights work from the Advanced Botanical Art and Illustration Course taught at Olveston in 2018, featuring contemporary botanical art and illustration in Dunedin.
Admission: free